Essential Shock Intense Line By Natura Bissé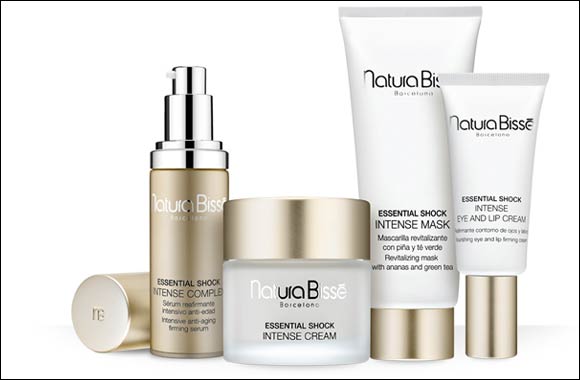 Natura Bissé is well known niche brand for skin care products. Since 1979 the skin care and beauty brand has been a star product in the Luxury Beauty and Skincare Industry.
Also well known for their relaxing Spa Treatments, Natura Bissé has received many accolades for offering the most exquisite service.
A new range launched by Natura Bissé Collection, Essential Shock Intense Line is known for its strong and trageted treatment that restores the skin and replenishes its natural firmness.
Below is my opinion about two very effective products from the Essential Shock Intense Line.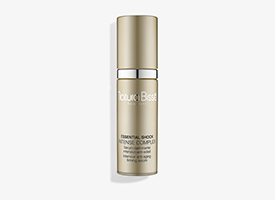 Essential Shock Intense complex
Anti-aging firming serum
Sagginess just happens. It is the natural evolution of skin aging, and the result of lost collagen and elastin. Our revolutionary Essential Shock Intense Complex helps reduce visible sagginess, smoothen wrinkles, and restore your youthful appearance.
Formulated with powerful ingredients, this serum is a skin-nourishing explosion you can rely on when you need to dazzle. It helps achieve an impressively firmer, more supple complexion with softer, fuller, and tighter looking skin. Revel in enhanced radiance!
A cocktail of skin nutrients to recover your youthful flexibility
Visibly firms and lifts.
Minimizes the appearance of wrinkles and fine lines.
Intensely nourishes to reduce dryness and counteract visible sagginess in collagen-depleted skin.
Helps rejuvenate facial contours.
BEAUTY TIPS
This serum helps correct visible sagginess and recapture skin firmness in record time if you are stressed, on a long-term diet or undergoing a medi-aesthetic procedure.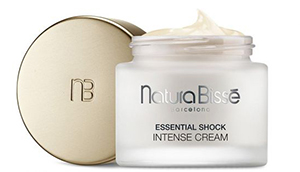 Essential Shock Intense cream:
Firming cream for excessively dry skin
Our luscious rich cream intensely nourishes skin when you need it most. Essential Shock Intense Cream provides deep hydration and revitalization to restore saggy, dry, or dull complexions.
This supercharged anti-aging formula is packed with skin nutrients. Proteoglycans, amino acids, and vitamins restore firmness while enhancing suppleness, to minimize the appearance of wrinkles and reveal rejuvenated skin.
Sumptuous nourishment targets a lack of firmness
Deeply nourishes skin to revitalize your complexion.
Radically improves suppleness, hydration and plumpness.
Helps minimize signs of aging, including those caused by common hormone deficiencies.
BEAUTY TIPS
This cream is ideal for skin exposed to the extreme weather.
I would highly recommed it to people who are looking to treat dry, dull and aging skin related problem at home with few but effective products.
It makes the skin look firmer, toned and reduces expression lines. A non-invasive spa treatment in a bottle!